Having nice and glowing skin is only couple clicks away with this newest silicone facial brush. Boost your cleanser & give your skin glow today!
This silicone facial brush is one of the most versatile and affordable skin care device in the market. The brush side has 3 cleansing levels and is very gentle on the skin.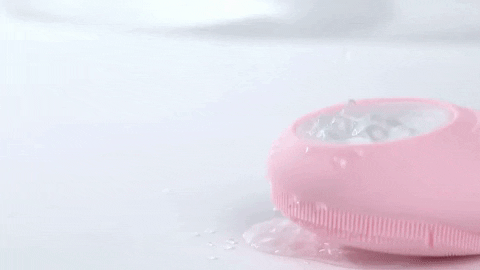 Our silicone facial brush uses vibrations and soundwaves to deeply clean your skin
Removes build-up impurities and makeup residues
No brush replacement required
Silicone brush easy to keep clean, resistant to bacteria
Recommended use up to 2 times a day and 5 days a week
Use brush side for the first or second step of double cleanse routine
4 lightwave settings to target different skin concerns
Suitable for all skin types including sensitive skins
Brush holder for easy access
Waterproof – can use in the shower
USB cable included
You can't find this brush in stores, so hurry up and give your skin the shine it deserves.
100 reviews for
Facial Cleansing Brush